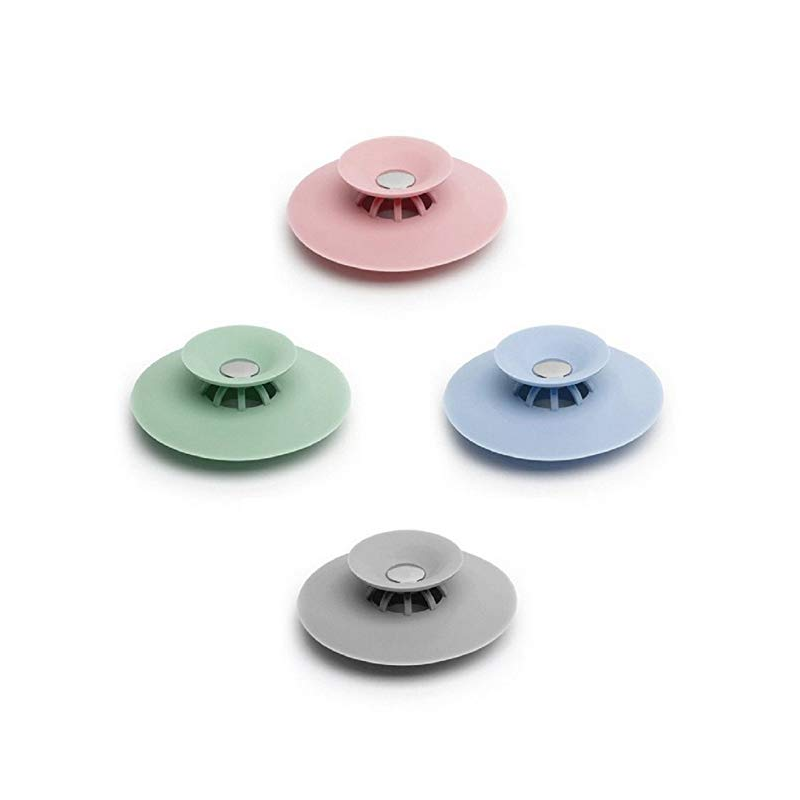  
Shower Drain Stopper Hair Trap Hair Catcher Bathtub Drain,2-in-1 Strainers Protectors Cover for Floor,Laundry
Buy Now, Pay Over Time.

Free standard shipping over $20

Easy return/exchange within 30 days.
CONFIDENTLY USE YOUR SINK
Are you searching for the perfect product to stop water drains from your sink and bathtubs? Search no longer! With our silicone drain stoppers, you can confidently fill your washstand with water to wash your face and hair, fill your bathtub with water to shower, fill your kitchen sink with water to wash vegetables, fruits and dishes.
WHY USE OUR DRAIN AND SINK STRAINERS?
ü FIRM GRIP-Designed with anti-slip technology, this drain stoppers will hold firmly to your bathtub or sink.
ü EASY TO CLEAN UP
ü HEAT RESISTANCE-Suitable for warm water.
ü SAFE FOR USE-Free of toxic and harmful chemicals. 100% recycle and eco-friendly.
ü VERSATILE
Do you love a product when it is effective and at the same time durable? Then you can't go wrong with our drain stoppers. They are designed to effectively strain your water and stop other items from going down and yet lasts long.
HOW IT WORKS
       i.           Press the center of the button the edge will fold up.
       ii.           Allow water to pass through and catch logging items.
     iii.           If you press the edge, it can close the valve to fill your tube with water.
Still, worry about the drain clogged and spend much money on dredging? Your problem is solved! With our drain stoppers keeping your sink neat and clean is as easy as A, B, C.
Add this amazing product to CART now, while it is still in front of you!