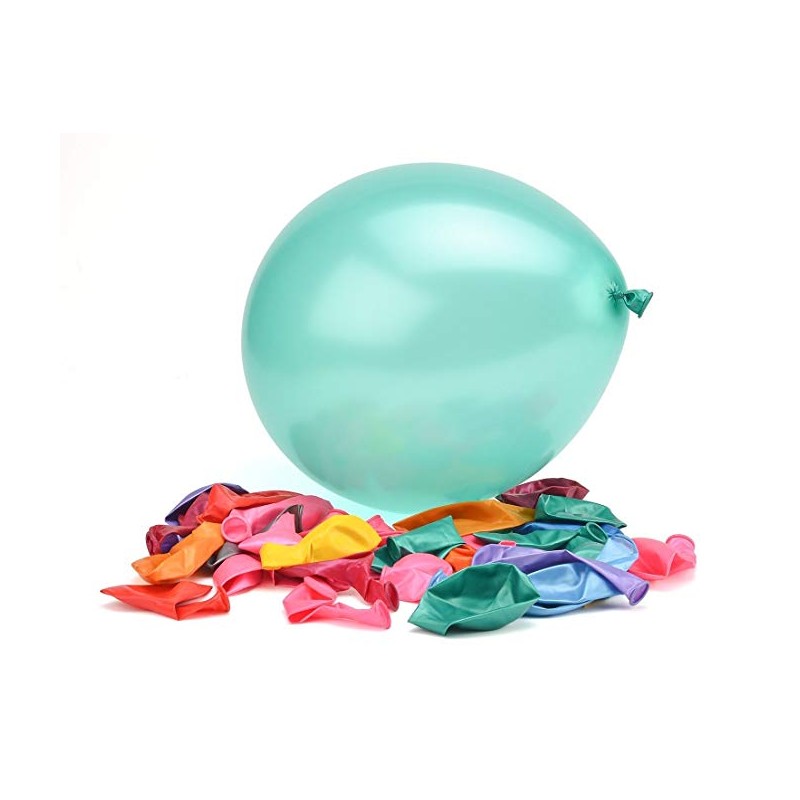  
PAAZA 100 Premium Quality Balloons: 12 Inch Assorted Color Helium and Air Balloons for Birthdays
Buy Now, Pay Over Time.

Free standard shipping over $20

Easy return/exchange within 30 days.
The Perfect Party Companion
Whether you are throwing a small or large event, Nexci balloons are perfect for any occasion. Use them for birthdays, weddings, holidays, special occasion, or any other party you can think of!

Helium Compatible
Our high quality latex keeps the helium in! You can either blow them up with air, fill them up with water, or use helium to spice it up!
Data sheet
Compositions

Blow them up with either your mouth, air balloon pump, or helium.
Contains premium quality balloons. NEXCI balloons have been rigorously tested and are made of high quality biodegradable latex.
Each package contains 100 balloons with an assortment of colors.
Great for small and large events! Use them for parties, birthdays, weddings, holidays, and special occasions.
Save 20% when you buy 2 or more packs!