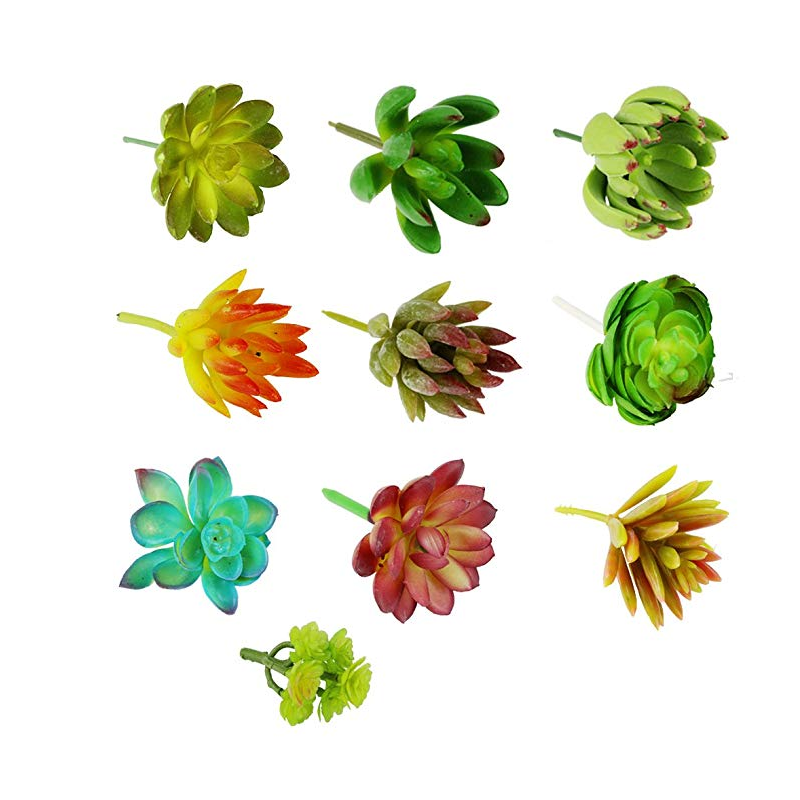  
10pcs Artificial Succulents Plants Fake Succulents Wall Decoration DIY Materials (10 Different Kinds for Plants)
Buy Now, Pay Over Time.

Free standard shipping over $20

Easy return/exchange within 30 days.
Artificial Succulents Plants Fake Succulents Wall Decoration DIY Materials 

This assortment of artificial succulents is great for many rooms and fits perfectly in that small space to bring color and life. 

Material: PVC succulent plant 

Product Size: 5 - 12 cm (Please refer to the picture for specific dimensions) 

Suitable for decorations for desks, windowsill and so on; can also be widely used in weddings, home, parties, festivals and so on. 

Notes: 

The product is color sprayed by the water-based ink, just put it in a ventilated place for some time and the smell will fade.