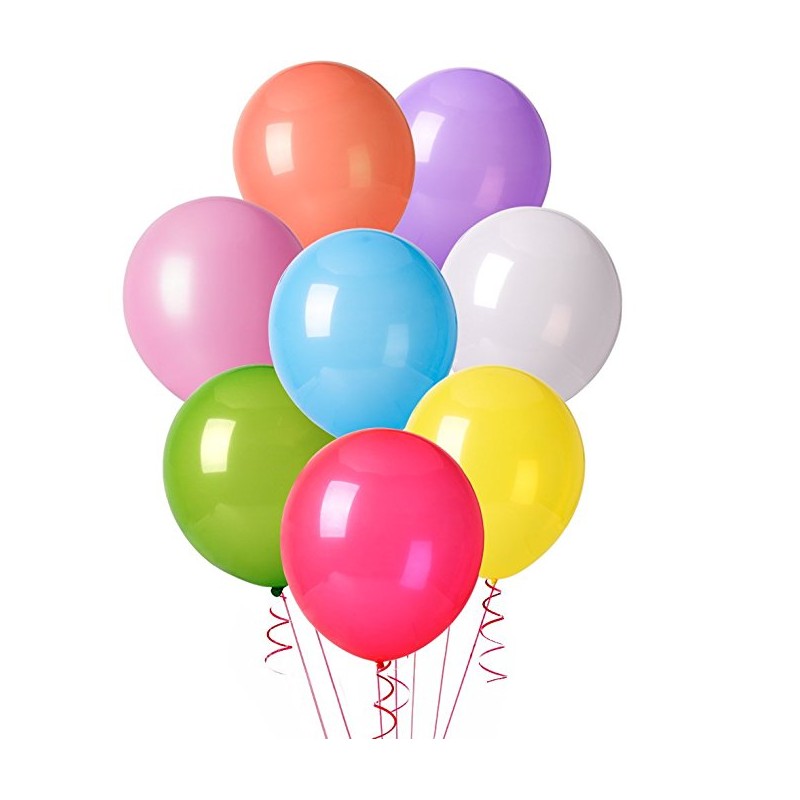  
PAAZA 12 Inches Assorted Color Party Balloons (144 Pcs)
Buy Now, Pay Over Time.

Free standard shipping over $20

Easy return/exchange within 30 days.
Tips1:Premium quality latex that is safe to be used sroud children.
Tips2:Eco-friendly balloon,available in a rainbow hue of colors
Tips3:Safety instructions and usage
A:Mesha balloons are made with rubber so they are inflammable.do not bring them near fire.
B:Balloon should not be ingested as they are dangerous to health
C:Children should be monitored while playing with balloon.
D:Do not fill balloon with cheaper gas like hydrogen which can ignite and cause a fire hazard.
E:Use only an inert gas like helium to fill the balloon.