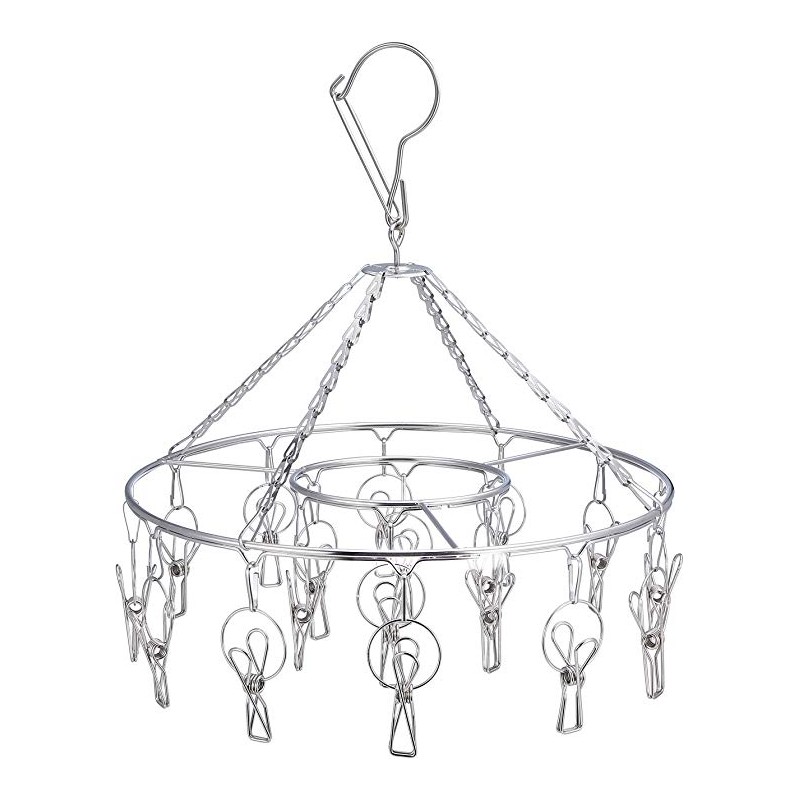  
Stainless Steel Laundry Drying Rack - Round Compact Portable Outdoor Indoor Clothesline Replacement
Buy Now, Pay Over Time.

Free standard shipping over $20

Easy return/exchange within 30 days.
Laundry day would be easy if everything could be thrown into the dryer, but delicate fabrics just can't take the heat and the tumbling.
So what do you do with your hosiery, intimate apparel and other items that just can't be placed in the dryer? You could put up a clothesline or drying rack outside, in the basement or the laundry room, but both can be eyesores and take up so much space!