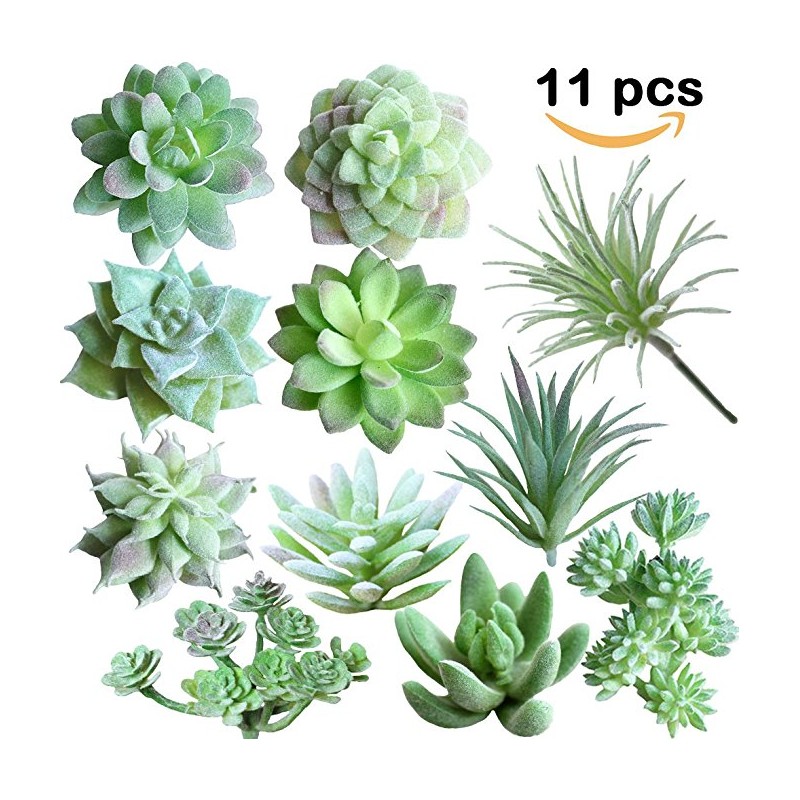  
11 Pcs Mini Artificial Succulents Picks Unpotted Faux Succulent Assortment in Flocked Green in different type
Buy Now, Pay Over Time.

Free standard shipping over $20

Easy return/exchange within 30 days.
Material:
Plastic with flocking coating.
Quantity:
11pcs mini artificial succulents in different types and sizes.
Size:
Mini artificial succulents are about 2"-3.34" in width and about 2"-3.54" in tall
How to use
Use faux succulents assortment in flocked green to decorate a wreath, a planter, a terrarium, or simply use in individual decorative mini pots.They looks like a succulent but can also give the feeling of either a cacti or tropical feel..Best for home decor, for office, balcony, etc.,also used as a gift for your friends, cowokers, lovers and family members.
As gift
These mini green succulents are perfect to use in different arrangements.You can used as a gift for your friends, cowokers, lovers and family members