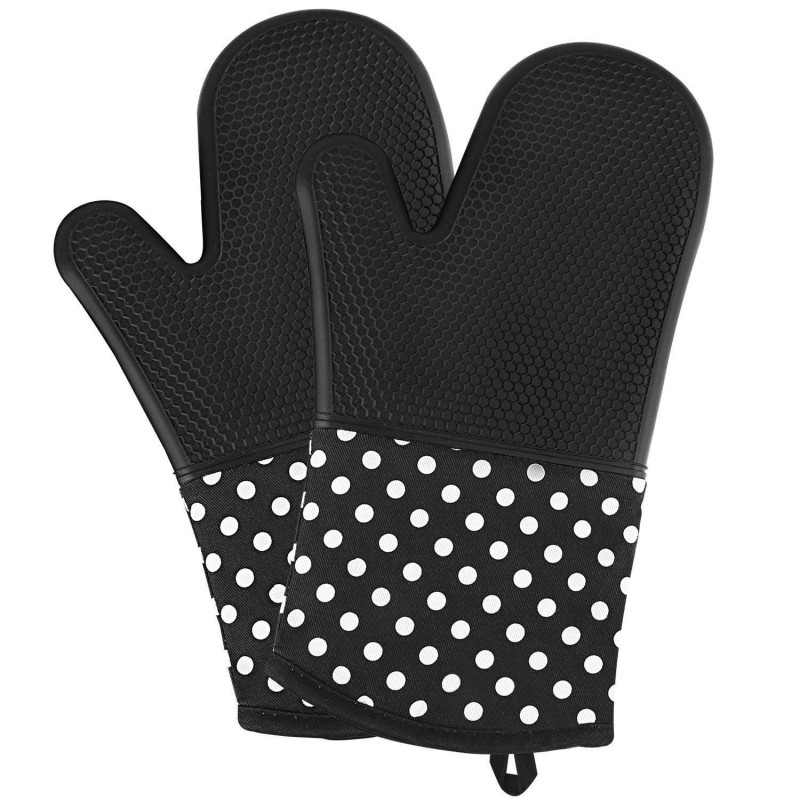  
Silicone Oven Mitts Heat Resistant to 572°F Professional Grade Kitchen Non-Slip Oven Gloves Potholders for Baking Cooking
Buy Now, Pay Over Time.

Free standard shipping over $20

Easy return/exchange within 30 days.
You can try replacing old heat resistant oven mitts,and buy this silicone oven mitts.

1. Enjoy professional oven mitts that are breathable and have a non-slip grip.

2. The silicone outer shell is non-stick while the inside is a quilted lining made of polyester cotton.

3. It uses fashion elements:stylish red and polka-dot design,keep you up to date,and will never go out style.

Workmanship Quality:

Strictly follow the sewing standard of 1-inch 8-9 stitches, which makes fabric and

silicone perfectly,durable and smooth combination. This professional silicone oven gloves undergo 7 steps of QC inspector.