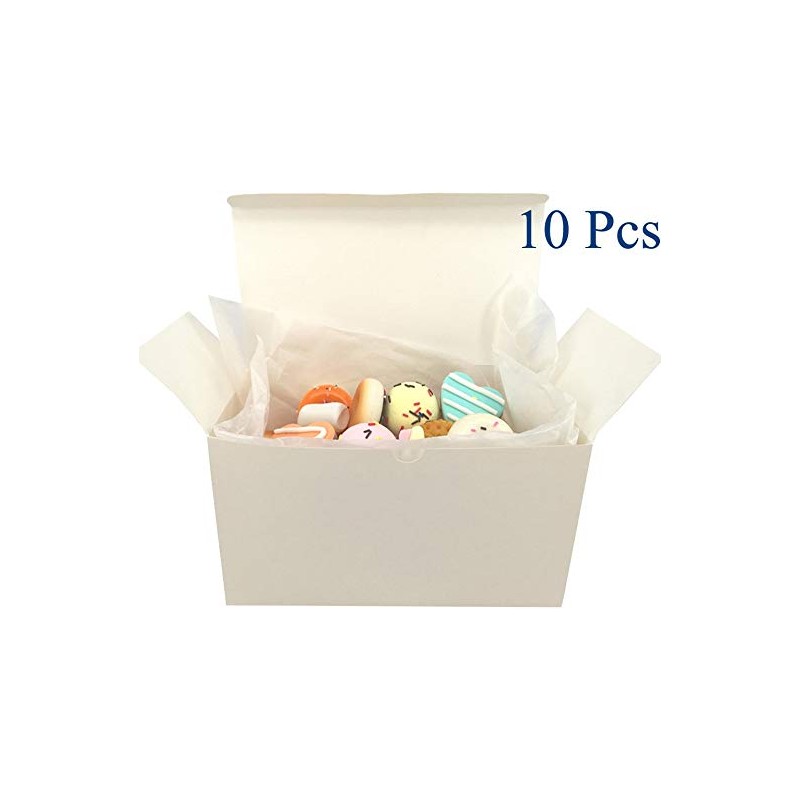  
PAAZA White Gift Boxes,Treat Boxes, Cake Goodies, Candy and Handmade Bath Bombs Shower Soaps
Buy Now, Pay Over Time.

Free standard shipping over $20

Easy return/exchange within 30 days.
Product Description

You and your kids can draw or write greetings on these white boxes.

Package Contents:10 Pieces of White Boxes, 10 Pieces of Baking Oil-Proof Paper, 3 Pages of Stickers(Total in 37 Stickers)

Best Quality: Make in Best White Paper Jam

All Occasions: Christmas, Holidays, Graduations, Thanksgiving, Wedding, Birthdays Gift Boxes

GIFT IN STYLE: These White Gift Boxes are Made of one Piece and the Stickers and Paper are included

GREAT SURPRISE: Your Kids, Families, Friends will Be Happy with a Special Gift Box.
Data sheet
Compositions

All Occasions: Christmas, Holidays, Graduations, Thanksgiving, Wedding, Birthdays Gift Boxes
Best Quality: Make in Best White Paper Jam
GIFT IN STYLE: These White Gift Boxes are Made of one Piece and the Stickers and Paper are included
GREAT SURPRISE: Your Kids, Families, Friends will Be Happy with a Special Gift Box.
Package Contents:10 Pieces of White Boxes, 10 Pieces of Baking Oil-Proof Paper, 3 Pages of Stickers(Total in 37 Stickers)