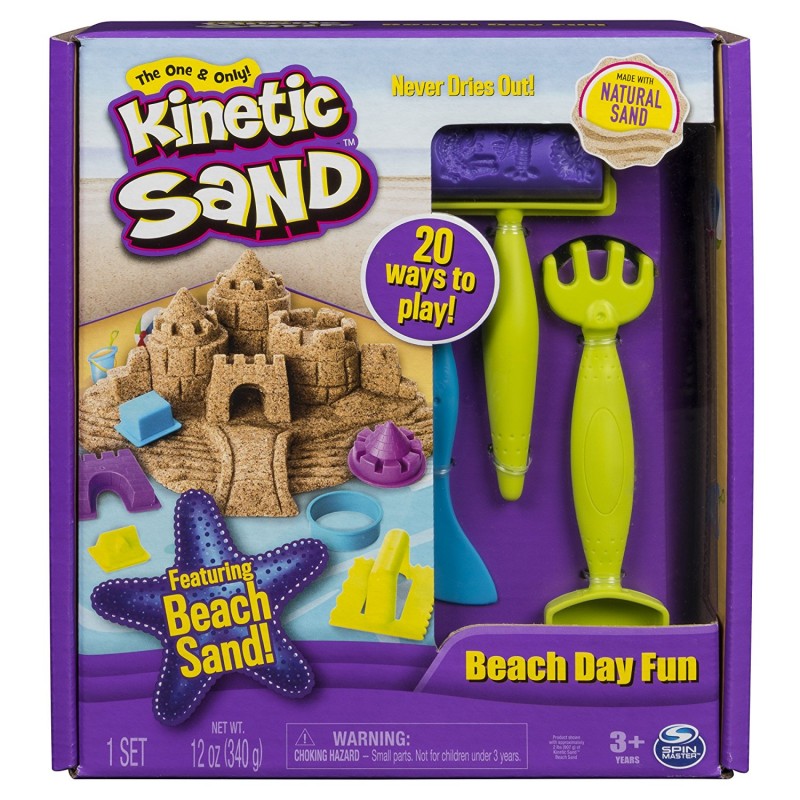  
PAAZA Beach Day Fun Playset with Castle Molds Tools, and 12 Oz. of Sand, for Ages 3 and up
Buy Now, Pay Over Time.

Free standard shipping over $20

Easy return/exchange within 30 days.
The One and Only Kinetic Sand brings beach day fun to you! Inside a magical sandbox, you'll find shovels, rakes and all new Kinetic Beach Sand! Different from the smooth feel of classic Kinetic Sand, Kinetic Beach Sand is made with larger grains of natural sand – it feels just like wet sand at the beach! With sand that never dries out, you can build again and again! Mold it, shape it and use your imagination to make all new creations! Jam-packed with possibilities, there are over 20 ways to play with this set! The sandbox doubles as both play space and storage, making creating and clean up easy. Magical, mesmerizing, soothing and relaxing, it's Kinetic Sand! Create a sandcastle kingdom of your own!