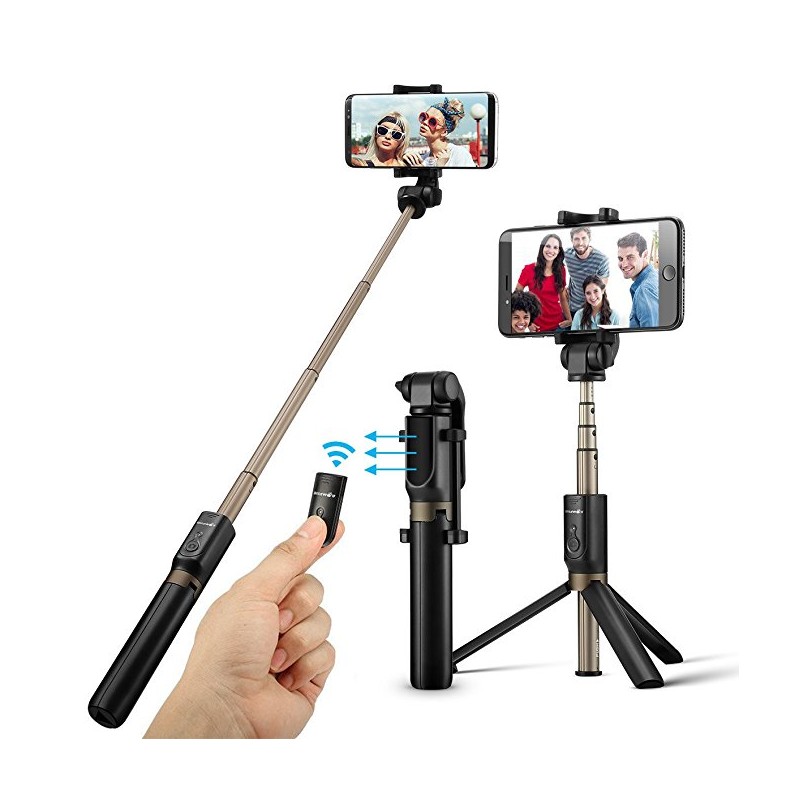  
PAAZA Bluetooth Selfie Stick Tripod with Wireless Remote for iPhone x 8 7 6 plus Android Samsung Galaxy S9 S8 Plus Edge 3 in 1
Buy Now, Pay Over Time.

Free standard shipping over $20

Easy return/exchange within 30 days.
3 in 1 selfie stick tripod with built-in remote (max:33ft ), allows you to take selfie-photography or you could separate the controller to take group photos like parties, graduation, wedding, travel.The remote control device is located on the selfie stick by the handle. It can be removed from the holder on the selfie stick to being used independently.